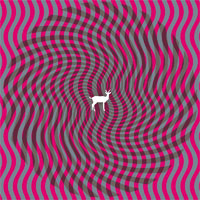 "Spring Hall Convert" by Deerhunter
Preconceptions. Sometimes you hear of a band, or see the cover of their album, and you immediately get it in your head that you're not gonna like it. And usually, because your prejudices are so strong, you don't. it took me six months to finally getting around to trying Cryptograms. There were plenty of reasons to avoid it. I'd heard it described as "noise," for example, which, granted, isn't very descriptive and could really be applied to music of any sort, or I'd gotten the impression from reviews, perhaps, that it was difficult, or maybe even I just assumed, based on the name, Deerhunter, that they'd sound like one of those bands I was supposed to like but didn't, like The Mars Volta or Clap Your Hands Say Yeah. Or maybe it was because I didn't realize that Bradford Cox has Marfan Syndrome. Who knows? It took me while.
When I finally got my mitts on a copy I dropped it in and hit play and walked away, content to let it try and win me over from the background. I went to another room. I forget why. Maybe I was hunting llamas. When I came back some really interesting noise filled the air. I actually forgot what I'd put on. I had to check. It was still Cryptograms, but rather than the atonal screech-a-thon that I, for some reason, had been expecting what I was hearing was lush, atmospheric and, well, lovely.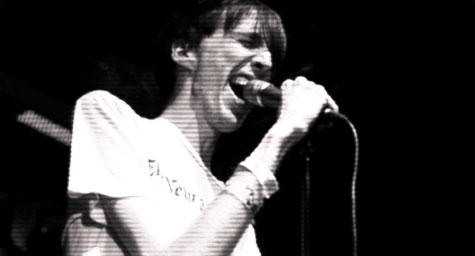 [photo by akmal naim]
It's beauty with a blade hidden within its folds. There's a central paradox in this stuff. It's music borne of pain but it serves as a soothing anodyne at the same time. To hear it is to walk a lovely path, but to listen to it–I mean really listen–is to discover the darkness beneath the surface. It moves from one stage to the next, balancing noisy pop with shoegaze atmospherics, sometimes within the same tune (this one is case in point) and with such skill that it's hard to believe that the album came out of sessions so fraught with confusion and depression and aimlessness.

It's best listened to as a whole experience. Tracks intertwine and stretch and bunch and do other non song-like things, so it was difficult to single out one cut, but "Spring Hill Convert" comes the closest to encapsulating what, for me, is the album of the year. (Yes, thought it's my favorite album of 2007, my fave track of the year comes from somewhere else, as I'll write about tomorrow.) And in a bitter twist, Deerhunter has ostensibly gone on hiatus. Hell. But then we hold no illusions. One can't (and shouldn't) hope for another Cryptograms. Cox has got a new project in the works (Atlas Sound) and he's still making music. If we're lucky, it'll be bigger and different and completely strange and weirdly beautiful.
Deerhunter: official site, Pitchfork review & interview, amazon, itunes, the deerhunter blog