We all have those bands or artists or singers we love to think of as our own. We discover them early, suffer the blank looks and empty stares when we try to explain who it is we're listening to and wish others would just wise up and figure it out. And then if the artist finally strikes it big we have ourselves a petulant sulk in the corner, lower lip outthrust and grump about how "I was here first."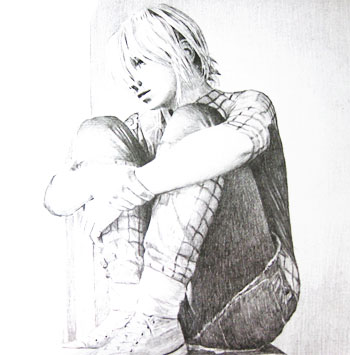 A couple years ago, a handful of us pick up Colour The Small One on import vinyl after hearing Anne Litt spin "Sunday" on KCRW. The album is like textured honey, if that makes any sense. It's just got a nifty sound: the rasp of her voice, couched in swelling strings, enveloped in melody. You get the idea. We play it. We love it. We try to get other people to listen. (In some cases, they hear; I spin a "Sunday" at a wedding back in March of '04 and the photgrapher's assistant comes running up to me, "What IS this??")
Yesterday Sia plays sets at both KCRW and Amoeba Music and I learn, at last, what's taken her album so long to arrive in the States. Apparently, after her UK label balked on releasing the album overseas she worked on a new album–a pop album. The label not only refused to release it, they dropped her. So much for the career. And then the canny music supervisors over in the Six Feet Under camp saw fit to spin "Breathe Me" during the final episode of the series. Next thing she realizes, labels come calling, including her old one who says, "Sorry about that whole 'dropping-you-on-you-ass' thing. Wanna have tea?" That song, she says, brought her back from the dead.
It's a good song. But "Sunday" is my favorite. Here ya go.
Sia Furler: Sunday (224 kps mp3)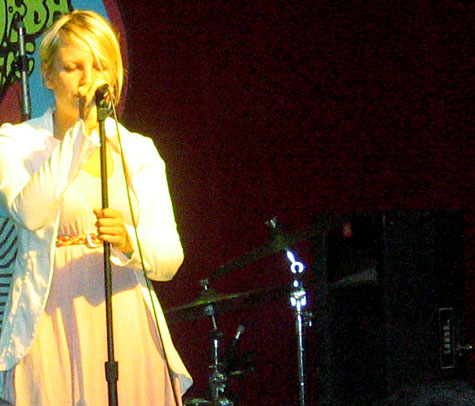 And we're not gonna go sulk in the corner. This is what we wanted all along.
[Incidentally, if you missed that link to her in-studio performance at KCRW, here it is again. While she's quiet and introspective on the album, in person she's adorably goofy. The question she asks Nick Harcourt at the halfway point has got to be heard to be believed.]