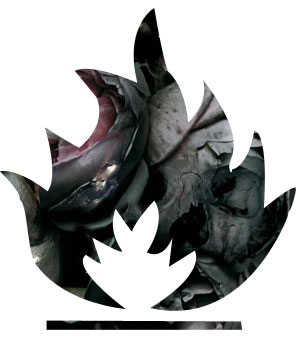 It's late and I have a thirteen hour work day ahead of me. Keir's next to me. He's got a five hour drive ahead of him. He's got to go back to Sacramento tonight because he has an 8:30 orientation to attend, where he'll be getting himself…uh, oriented. For that reason, we're both drinking water, which is weird, because there's free booze on two sides of us and everyone else is having some. We're at the afterparty for the Massive Attack show, courtesy of Stasy and her friend, Clint. Kyp Malone of TV on The Radio is having his photo taken with a fan. David J walks by. Stasy points him out, and then we return to our conversation about the show.
I thought it was good. It was very good. It's a few songs longer than their gig at Coachella was, and almost every bit as potent. I suppose the only thing that keeps me from saying it was great was the absence of Daddy G. Apparently, he's on paternity leave. Which is interesting. I mean, at least he's living up to his name, so we can't hold anything against him. But though Massive Attack is a collective now, at least on stage, the interplay between him and Robert Del Naja is one of the things that make them great. Still, one can hardly complain. Elisabeth Fraser gives us "Teardrop." Horace Andy croons through "Angel." And though Shara Nelson's not part of the team, Deborah Miller is more then up to matching her on one of the highlights of the evening, "Unfinished Sympathy." Good stuff.
My fave cuts? "False Flags," is one of the best show openers I've ever heard. And "Safe From Harm" simply tears the sky open.
Anyway, I'm reluctant to leave the party. It's a beautiful night, we're all still buzzing from the concert, and, well, let's face it, I'm talking to Stasy, who is my own biggest reason for wanting to stay, but Keir has to hit the road. So we slink out past the security guard and drop back down to Highland for the walk home.