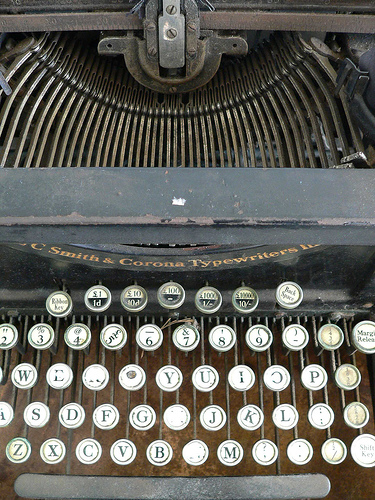 Did you notice? I haven't posted anything in a couple weeks. That's because this blog is going on a temporary hiatus. Very temporary. I'll certainly be back. And when I return, I'll be blogging with more focus. As much as I enjoy blogging about whatever strikes my fancy, I decided that this thing is in serious need of some fine tuning. I'm going to narrow things down.
There are two things I love more than anything. The first, of course, is writing. Screenwriting, in particular. I'm happiest when I'm tapping away at these fruitless ventures, these complex stories that I never think anyone is gonna love. In fact, I think I'm too happy writing. What I mean is that it's comfortable to stay in my apartment, write and write and write and never venture out into the wilderness for fear that no one will like what I do. I've got some great stuff to shop around. And it's time I did it.
My other favorite thing, is, of course, music. Lots of music. And I like to tell people about it. See? I listen to music when I wake up. I listen to music when I walk, when I run, when I work. I listen to music when I write. To me, these two subjects go hand in hand.
So, here's the deal. Starting soon, Hollywoodland (aka sixsquare.com–I've never dealt with that discrepancy to my satisfaction) will cover two things: screenwriting, in particular, this author's attempts to get something produced, or die trying. And music. Nothing in particular on that score. Just plain music. Since screenwriters have to keep immersed in so many peripheral topics as they claw and scratch their way into the business, I'll also keep us up to date on interesting movie and TV news, staying well clear of Ms. Lohan and Ms. Spears, as well as posting commentary–we hope commentary with merit–on current and not so current movies. And since we live in this town, there will be the occasional photograph of the local environment and its denizens. Just like always.
Give me some time to change things around here. I'd like to upgrade to WordPress 2.1, tinker with the blogroll, develop a strategy and then ponder what it means to create the world's first screenwriting & music blog.
See you soon. And let me know if you have any thoughts on where you might like this blog to go.