I send cd's to my friends in San Francisco sometimes. I haven't as much lately, but occasionally a bit of music comes along that they just need to hear, or I'll throw together one mix or another for fun and drop it in the nearest mailbox. Only once have the cd's not made it to their intended targets. I made a couple discs for Lauren, one of them, the new album by Carmen Rizzo, the other a collection of tunes by Laura Viers, sequenced according to the setlist from her Spaceland show. She never got 'em.
I guess I was short by a few cents postage, or perhaps I typed the address wrong. There's also been the theory that her mailbox was just too small and there was no place for the carrier to just leave it. Whatever the case, they were just gone. That was in November. Of 2005.
But today, a year later, I get 'em back.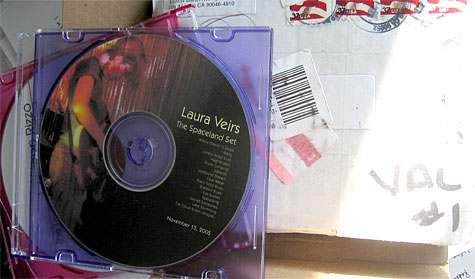 Anyone have any idea why it would take a year for these to get back to me? What happened? Where would they have been sitting all this time?