I get back from New Mexico on Saturday. Everyone is talking about the windy Friday. Evidence is all around; leaves in piles in the gutter, downed palm fronds everywhere…and the once proud column of white at Sunset & Vine hangs in tatters.
Thank goodness the banners (kinda) survived.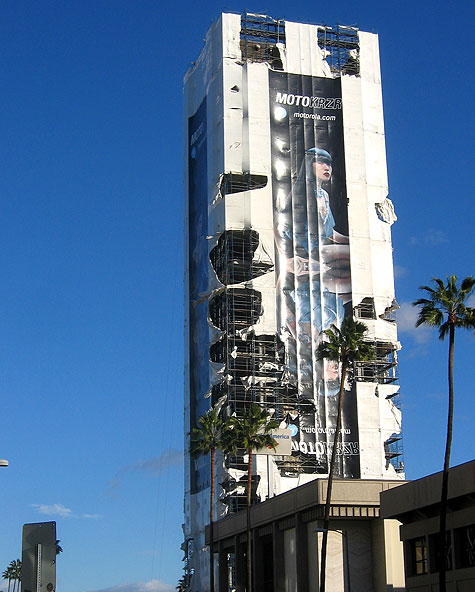 Again, I just have to know what the heck all that plastic is (was) for. Are they going to re-wrap it? Can they just keep going? Are those Motorola banners the only reason the thing was wrapped in the first place? Does anyone know?