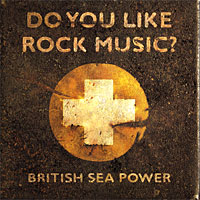 I didn't sleep well last night. There were probably a lot of reasons why, but a general combination of factors kept me awake until about three. You know how, when insomnia strikes, a song will often lodge in your mind like a hot nail and flat-out refuse to leave? Well that happened to me last night.
"Down On The Ground" by British Sea Power is an infectious, rollicking jam that makes me think of mid-nineties Brit rock like Wild Swans or Ocean Blue. I think it's the vocals. They lilt. They float in through the harder-edged intrumentals in a dreamy, melodic way, offering a counterpoint to the lively, hammering rhythms (much the way a soap bubble might drift through a forest of knives should it find an occasion to do so.) I want to say there's a nostalgic feeling to the tune, but then nostalgia is like controversy. If you look for it hard enough somewhere you're likely to find it. And I've been in a nostalgic mood, lately.
When I get nostalgic, I can get sentimental over a soft boiled egg.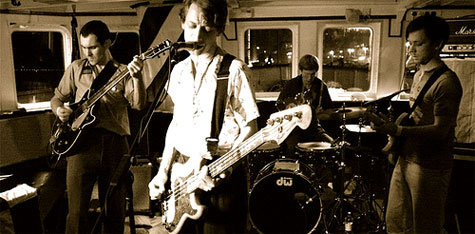 Check out the tune. then find the album. It's quite good, easily the most accessible of their past couple. And don't be surprised to see them show up at Bonnaroo and Coachella this year. This time out, theirs is a festival sound.
Finally, notice how, by juxtaposing the two thoughts above I led you to believe that it was this song that was stuck in my head until three AM? it wasn't. But that's the power of clever associations. Be careful how you interpret what you read. Especially in this year of elections.
Oh and the song that was stuck in my head? It was Delta Goodrem again. Sigh…
British Sea Power – "Down On The Ground" 
British Sea Power: official site, rough trade